Last month we went to this newly opened cute dessert house, just near Waterfront Cebu, to celebrate my cousin's birthday. The place was as pretty as I imagined it to be. I'm a big fan of pink. So when I saw CMYK with my own eyes, I just fall in love with the place. So girly and cute.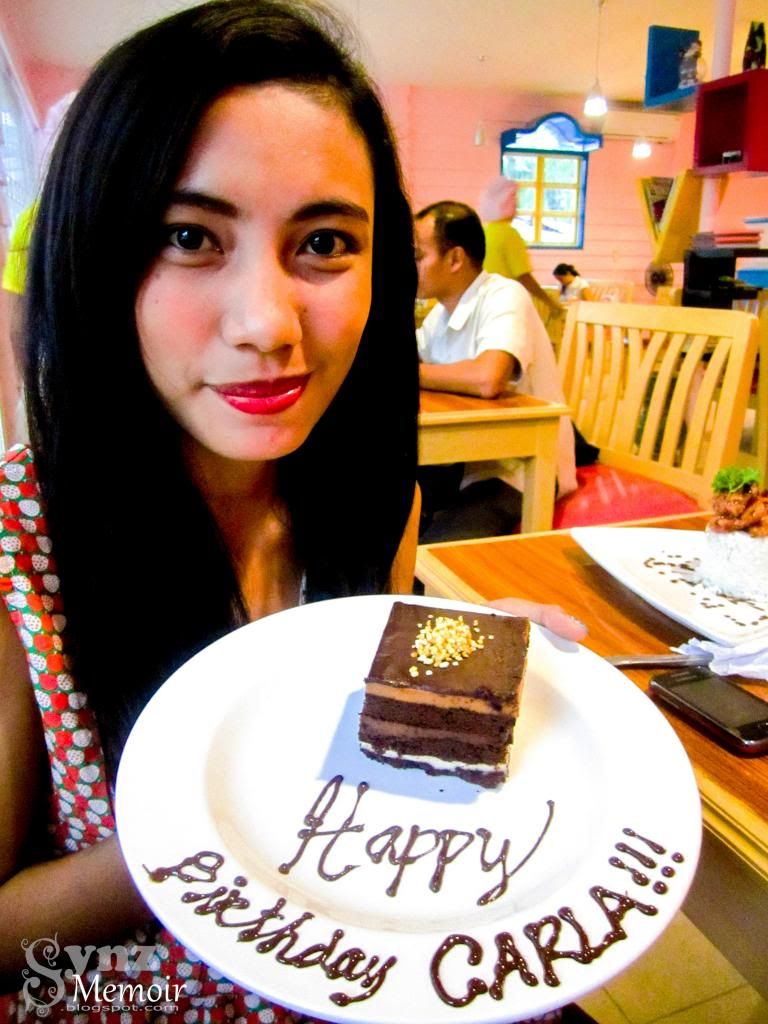 Carla was the first to discover the place. She told me about it and then came our plans of visiting the dessert house. That time, her birthday was fast approaching, so we planned to celebrate it at CMYK.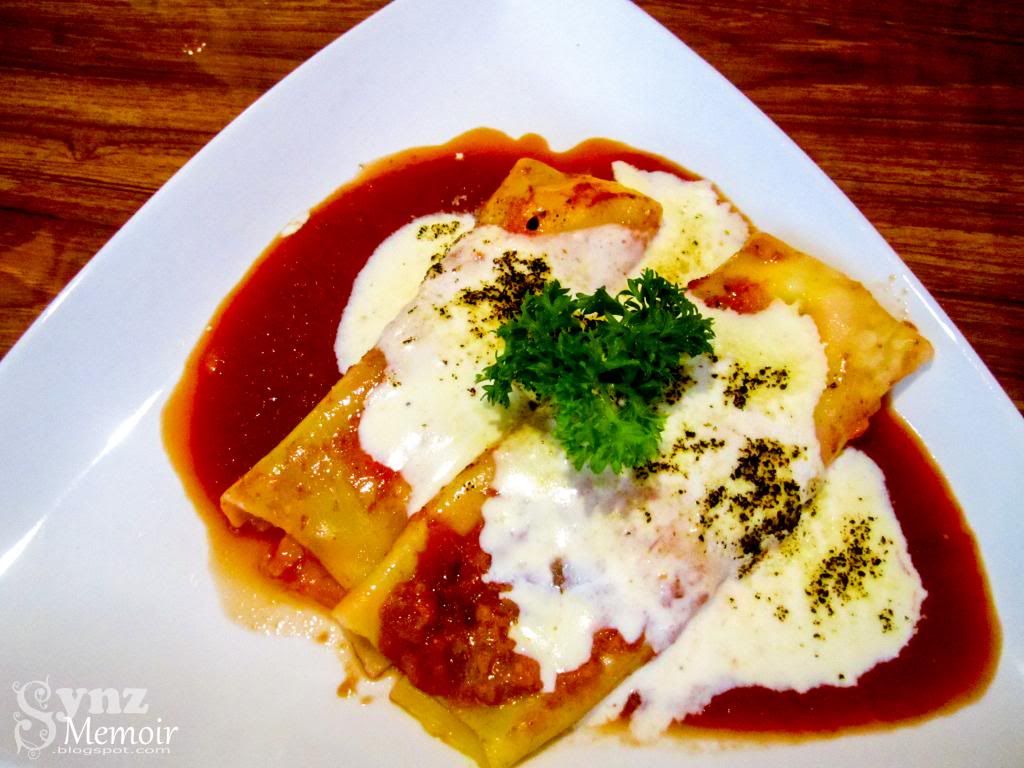 I was looking for Lasagna, unfortunately they don't have it, so I order Cannelloni instead. I didn't regret doing so because it's so creamy, and you could definitely taste the meat and cheese inside. For Php 120, you can enjoy this Cannelloni. A good substitute for pasta, I think.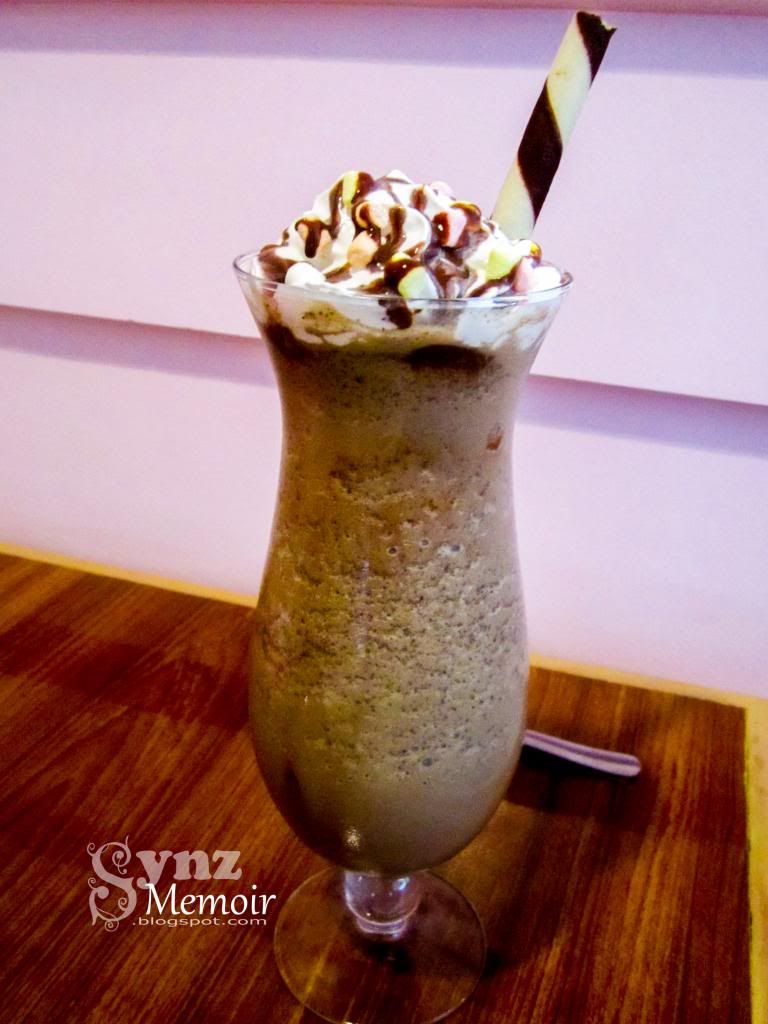 I paired my Cannelloni with Cookie Crumble Mallows which cost Php 130. For those who are a big fan of frappe, they have a variety of flavors to choose from.



I considered ordering this Special Ramen at first, but when I learned that it's spicy hot, I change my mind. I don't like spicy food, but I'm still hoping one day, I could appreciate it. Caitlin, my cousin who loves spicy food, ordered a bowl of Special Ramen for Php 120.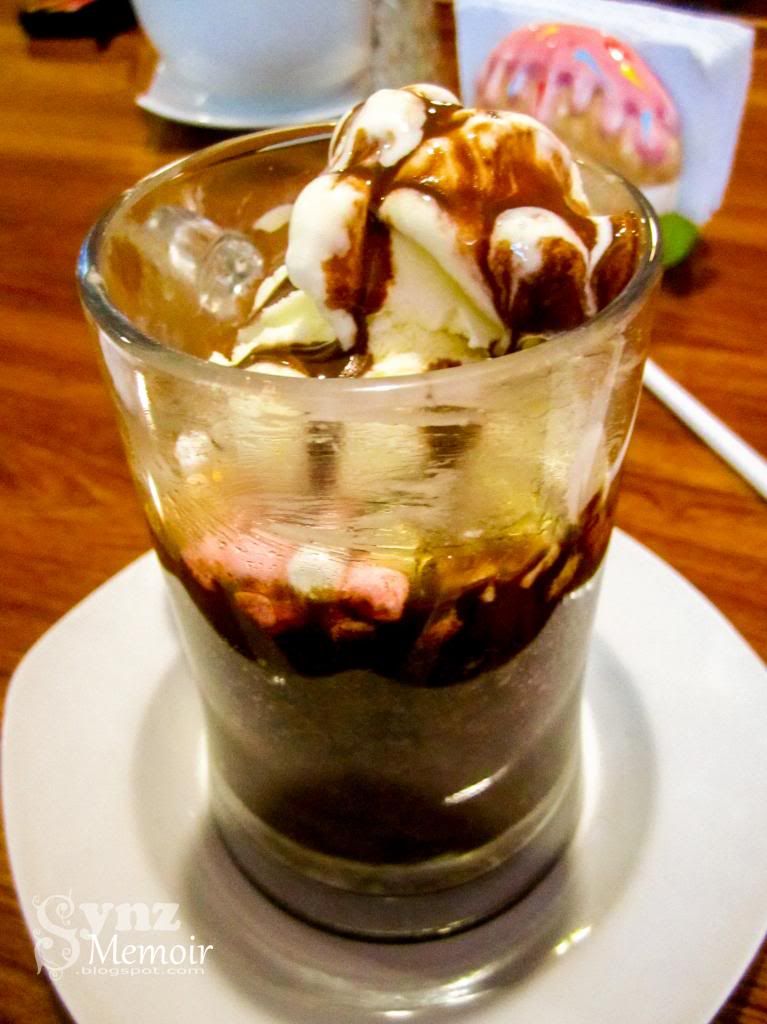 Caitlin also ordered CYMK's one of a kind cake-- Mug Cake. For Php 120, you can enjoy this unique cake in a mug. This mug cake was served on our table while the cake is hot, and topped with cold Ice cream. I love how the hot and cold was combined in this mug.
Caitlin also ordered Coco Mocha Frappe for Php 130. Although it looks like Cookie Crumble Mallows except for the mallows on top and the stick-O, both definitely taste different.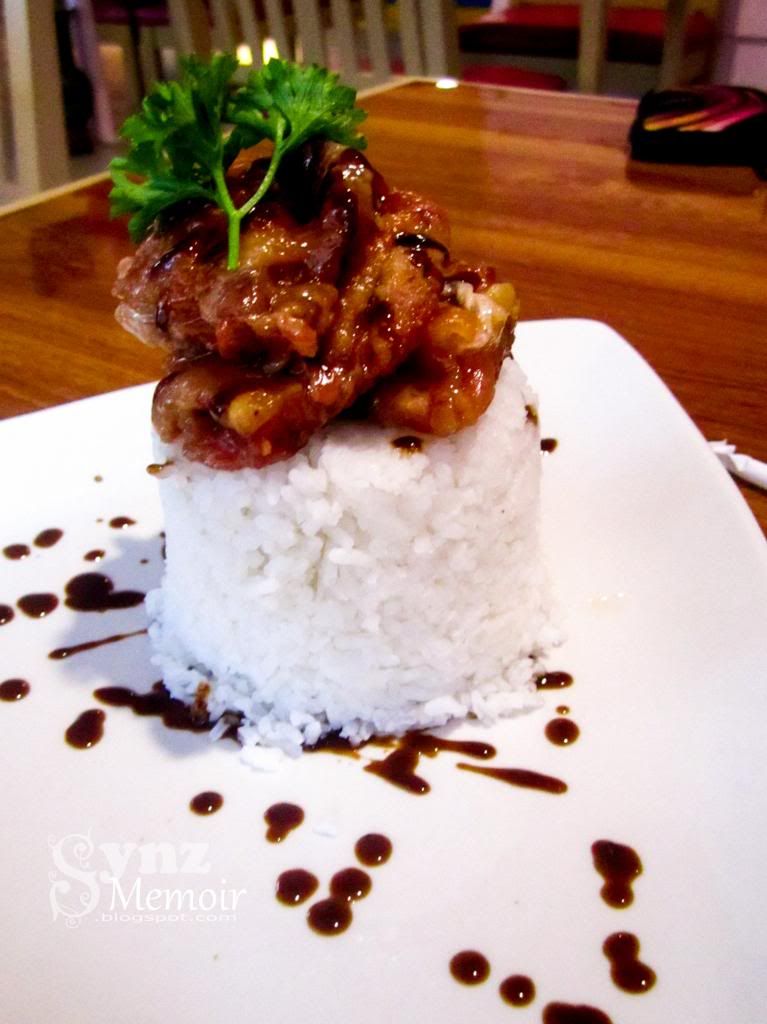 Our birthday girl on the other hand, ordered Honey Glazed Chicken for Php 188. She wanted to eat something with rice, and since this looks delicious, she goes for this one.



A birthday wouldn't be complete without a cake. So we ordered Letour which cost Php 120, and ask the staff to put a Happy Birthday on it. Letour is a delectable layer of chocolate mousse, coco milk and chocolate sponge. The birthday girl really loves it.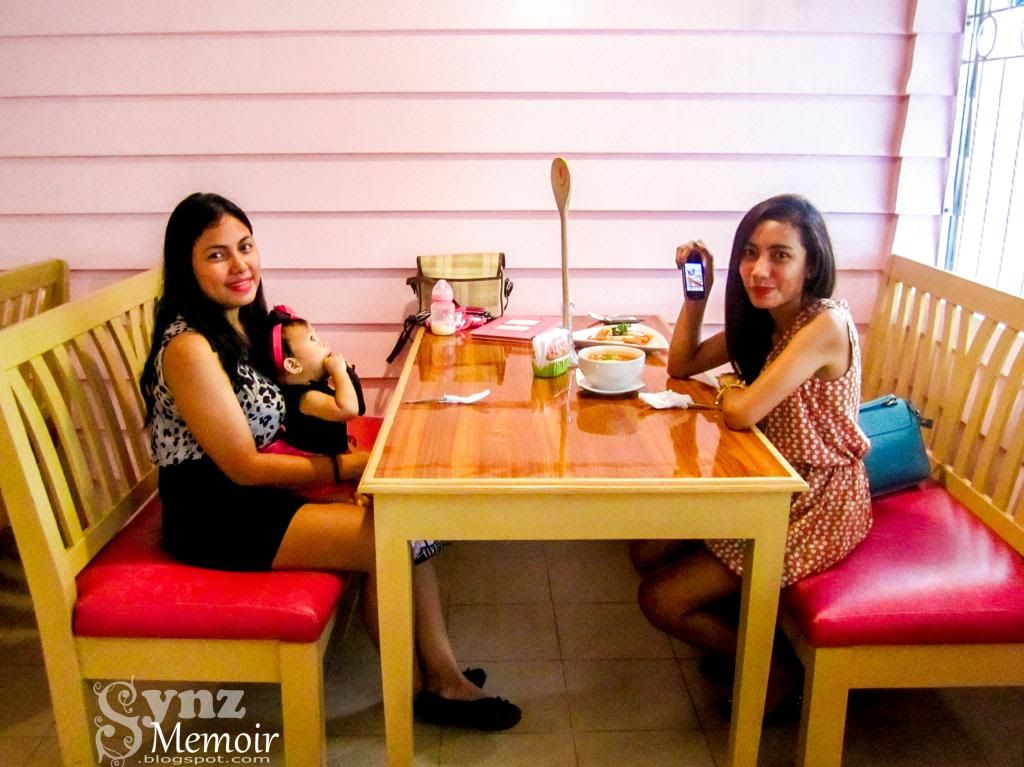 I love what they do with the place. It's very cozy and it gives you that warm feeling. This place is perfect for love birds who wants to dine out, or anyone who just love to spend some time alone, read a book perhaps.
I heard they have something in store for the month of hearts. If you still don't have any idea where to bring your date, consider going to CMYK. I'm pretty sure, not only you, but also your date will love it.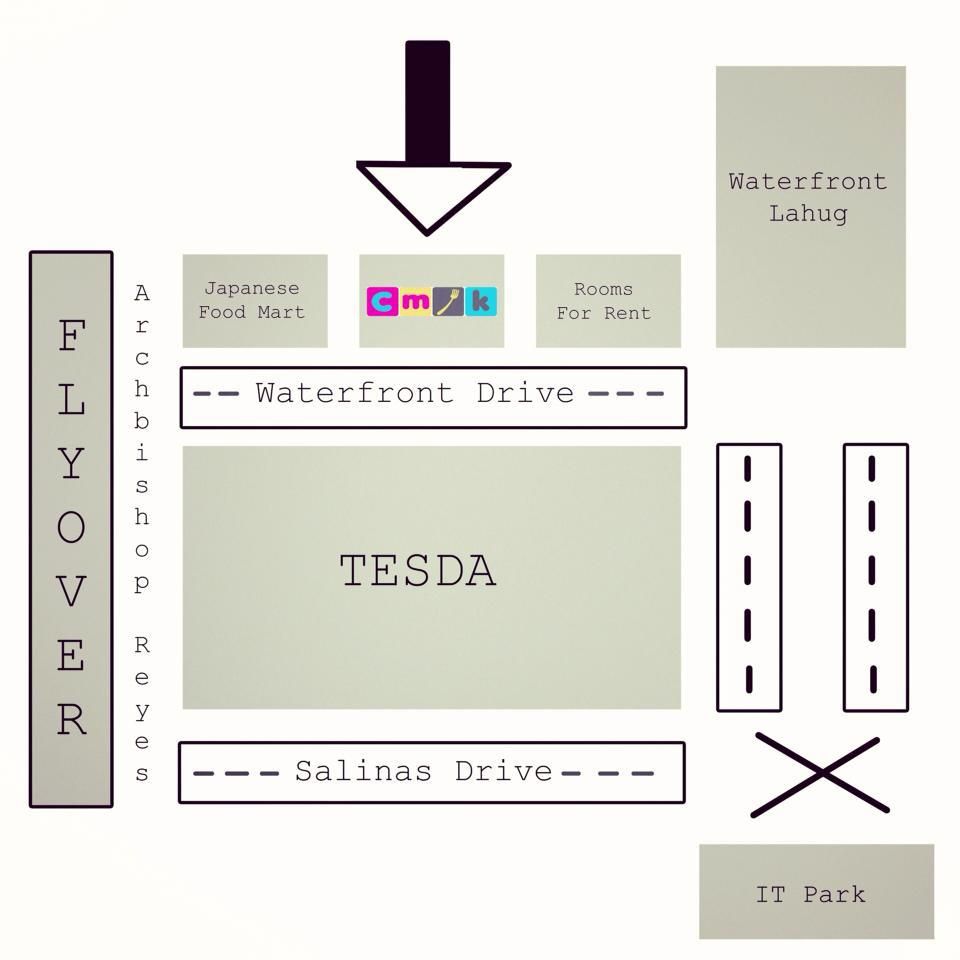 Here's a map for those who are planning to dine at CMYK.
Archbishop Reyes Avenue, Waterfront Drive, Lahug, Cebu City
Operating hours: Mon-Sun 10AM-12AM
Parking lot available
Contact:
cmykmgmt@yahoo.com